After bringing the Lillian B. down from Maine in November, she spent the winter in a small marina in Stuart Florida while I attempted to finish and delegate tasks at work. At home, the guest room began to fill up with crates of food, charts, and other supplies. Two weeks before departure, my wife Kay threw a not-so-surprise surprise party for fellow traveler Dick and me, including friends, neighbors and colleagues from work.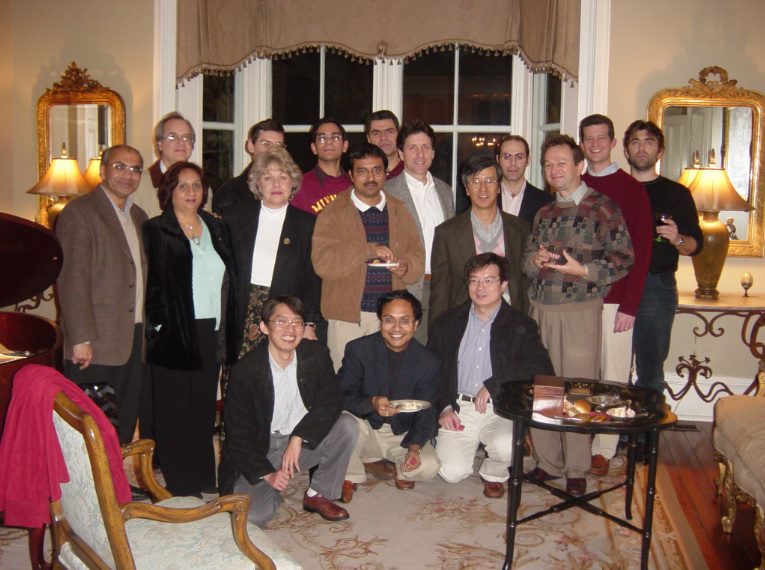 The next weekend, February 6th, I flew up to Westchester, Connecticut to attend a "Safety at Sea" seminar and then, on the following Monday, left Huntsville for Florida in a rental truck, packed with supplies. Meanwhile, my nephew Peter flew across country from Oregon, arriving in Miami, Florida where I picked him up in a rented convertible, top down. We drove back up from Miami to Stuart and the next day took our first step of the voyage, without the guidance of Dave Dickerson, as we moved Lillian from her winter home, 10 miles down the St. Lucia inlet to the Hinckley Yard in Manatee pocket. With the boat secured, Peter and I drove across the middle of Florida over to my Mother's (his Grandmother's) in Naples, Florida. Barbara Lowry (the daughter of Lillian. B. Schueler). The six-man life raft has her nickname "Bobbie" on the side.  She had arranged a second going away dinner at the Naples Yacht Club, this time just with family members. The center of the table was decorated with small sailboats and a globe.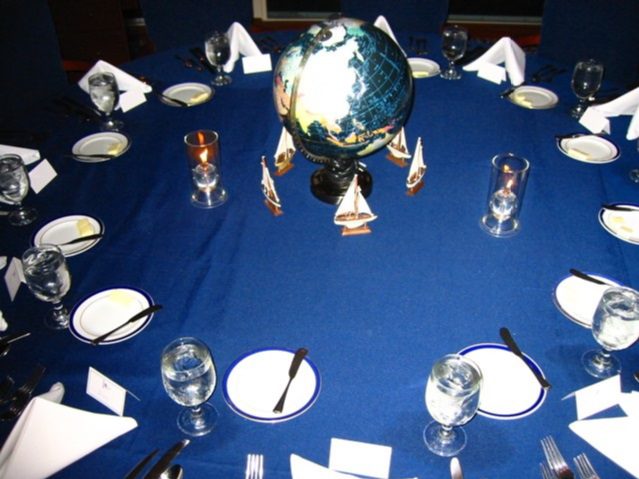 We ate, drank, and talked about the voyage and other family news. Peter's stepfather, John Ames, presented him with a napkin filled with pennies, to be dipped in each body of water we would cross. On the way out from dinner we posed for a family photo and everyone wished us Bon Voyage. My Mother's goodbye was encouraging and contained her usual motherly caution to "fly low and slow." Although she is in good health, she is also over eighty years old, and our goodbye shared the unspoken concern that if her health failed while we were at sea, there might be no time to return for a last goodbye. Having said our family farewells, Peter and I split up for a couple of days and then rendezvoused back at Hinckley Yard where Dick Hiatt had just arrived, having ridden a Greyhound Bus down from Huntsville, Alabama, ready to start the adventure.